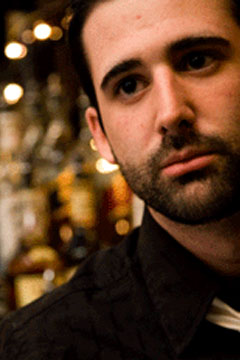 James Liverani – Bass/BR Vocals

A native Long Islander, James was introduced to music at a very young age with influences by The Beatles, Pink Floyd, Billy Joel, Eric Clapton, The Rolling Stones, The Who, and Queen among many others.

At the age of eight James started playing the Upright Bass and quickly taught himself the Electric Bass. Soon realizing that music would be his life's passion, he molded his educational path around music by joining Orchestra's, Bands, and Pit Orchestra's throughout Middle and High School.

Currently James is a graduate of C.W. Post of Long Island University, with a Bachelor's Degree in Music Education. Throughout his years at Post James was an active participant in

the Orchestra, Symphonic Band, Wind Ensemble, Jazz Combo, Jazz Band, Jazz Ensemble, Vocal Jazz, Chorus, String Ensemble, and Pep Band. He has toured around the Long Island, New York State area as a Classical, Jazz, and Rock bassist, and also performed in the Vienne and Montreux Jazz Festivals in France and Switzerland.

In addition, James has performed with such musicians as Benny Powell, Darmon Meader, Frank Doyle, T.K. Blue, Andy Fusco, Chris Culver, and Richie Iacona, among others. He played at numerous venues including Lenox Lounge, The Tilles Center, and Westbury Music Fair.